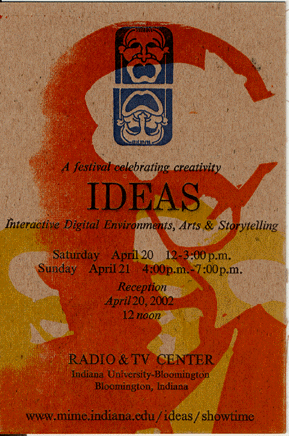 Annual IDEAS Festival
When she was teaching at Indiana University, Elena founded the annual Indiana IDEAS (interactive digital entertainment, arts and storytelling) Festival. This event attracted artists, game designers, storytellers and digital sound experts from the Midwest and the Big 10. Past speakers have included Harry Gottlieb of Jellyvision and Paul Miller a.k.a. DJ Spooky. .
She founded and directed a similar event at UW Whitewater called the PlayExpo. The PlayExpo was held on the east coast for the first time at Long Island University Post in 2012. We had a great turnout and publicity, with a big article in Newsday. Keynote speaker Cindy Au from Kickstarter gave a talk on how to get your own game company off the ground with crowdsourcing.