the Engender Games Group Lab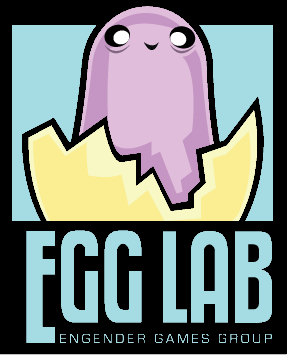 Elena founded the EGG lab at UW Whitewater and continued development on projects at LIU. Given that it is not associated with Quinnipiac University, we have no projects currently under development. Past games include: The Frog Dating Game, Tex Walker's Softball Tutorial and the Emergency Birth! game (which won a Silver Medal at the Serious Games Competition in 2011)
More current games include:
Atendiendo el Parto in Casa
, a collaboration with Drs. Carrie Rouse and Dilys Walker at the University of Washington. The game was used to train midwives in rural Mexico. And Flu Busters!, a game in collaboration with Dr. Leonard Krilov's group at Winthrop Hospital on Long Island to teach children how the flu vaccine works and show them how it can keep them healthy.
EGG Lab collaborators include:
Elena Bertozzi (founder, game design, programming)
Natalie Nguyen (graphic design, illustration, animation)
Matt Cooper (sound design)
Samuel Zarahn (illustration, animation)
Lauren Perugini (usability, audio)
Troy Cammock (graphic design, illustration)
Keith Jordan ( usability)
Matthew Powers (game design, usability)
Jon Sorensen (sound design)
Mouatoufue Yang (graphic design, illustration, animation)
Sean Diamond (programming)
Josh Bartels (sound design)